Rent ANY Piece of Culligan Equipment for $9.95/mo.*
Want to see the difference a Culligan system can make for your family in your home? Try us out! For a limited time, you can get a three-month trial on any piece of Culligan equipment for $9.95/mo.* This includes:
Culligan Water Softener Systems
Culligan Reverse Osmosis Systems
Culligan Whole Home Water Filters
Contact us today to schedule an in-home consultation. *Excludes bottled water.
$29.95 System Tune-Up (Reg. $49.95)
Not sure if your system is working properly? Have your current system inspected by your local Culligan Water expert! For a limited time, just $29.95. Any Make, Any Model!
What's In Your Water?
Get a FREE Water Test!
Why Culligan?
No third-party installation. No big box retailers. Full-Service high-quality water
Customized to fit YOUR water needs. Your neighbor's home, your parents' home across town — their home water situation may be very different from yours. Culligan works for your tap, your family, your home
Security: Limited 20 year warranty, No shipping damage worries, no restocking fees!
The Proof
Why Do Jefferson City Area
Homeowners LOVE Us?
Janice F.
They are always on time with our water delivery. Very easy to use service. All of the staff members are very friendly.
Karen P.
Helpful and attentive staff. Answered my questions and helped me purchase the best products for what I needed. I appreciate their patience and quality product.
Stuart K.
I've had good experiences in all the years that I've used them. Helpful delivery people, good product, predictable delivery times. Would definitely recommend!
Water News
Get the Latest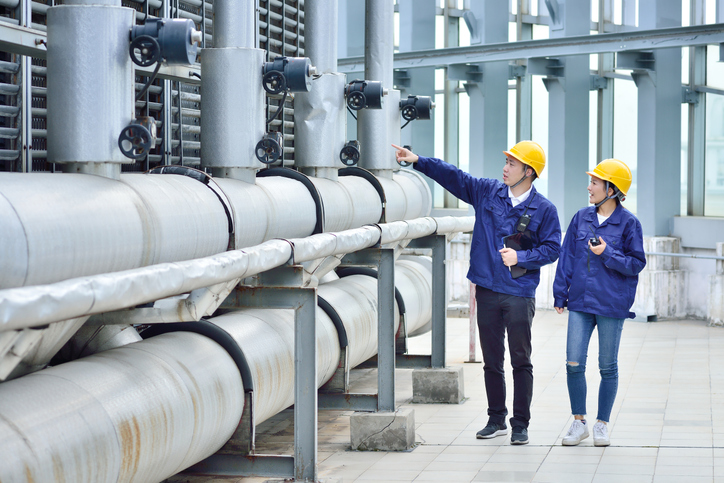 Commercial & Industrial
Are You Losing Operational Costs Because Of Poor Water Quality or Treatment Equipment?
Culligan Jefferson City Area C&I has boots on the ground everywhere for local service. We provide quick service – from install to maintenance, reducing downtime and ensuring efficiency.
Deionization
Industrial Softening
Large Scale Filtration/RO
Pre-Treatment
Storage/Distribution
Reclamation/Re-Use
What Are The Best Water Treatment Solutions For Jefferson City Area, Katy, Sugarland, or The Woodlands?
With this combination of water resources, Jefferson City Area water quality often faces our share of water filtration and treatment issues:
Surface water, like rivers and snow melt, absorb contaminants that can be harmful for consumption as well as annoying around the home. Most of these contaminants include naturally occurring bio materials and minerals. This means water quality can worsen seasonally when warming temperatures contribute to algal blooms, or heighten water sensitivity to microorganism growth.
Ground water presents its own treatment challenges and filtration issues, so Jefferson City Area residents with primarily ground water service may see different water problems than those using water from Jefferson City Area's surface water sources. Most often, these manifest as hard water problems which cause buildup on faucets and fixtures, and can be hard on appliances and plumbing.
Make Your Jefferson City Water Better, with Culligan
Drinking water typically comes from one of a select few sources, either surface water, groundwater, or a combination of the two. In the Jefferson City area, your water is mostly sourced from the Missouri River. Since your water comes from a surface water source, you should be aware of what that means for you, for your home, and for your water.
Surface water sources, or any source that comes from lakes, rivers, reservoirs, or similar origins, mean that your water is exposed to the open air before it gets to your sink. These sources are known for being susceptible to contaminants. These contaminants, like algae, bacteria, biomaterials, and microorganisms, can drastically affect the taste and smell of your water. In addition, these impurities will get worse as the weather gets warmer. As the sun shines and the temperatures rise, growth of these organisms and water's sensitivity to them rises as well.
Whatever water problems you're experiencing in your home, Culligan of Jefferson City will be able to help! Culligan's only business is water treatment. We don't sell washing machines or lawn mowers. And since all of our attention is on water, we hold more patents on water treatment equipment and processes than anyone else in the world. So, you have Culligan's over 80 years of water treatment experience, coupled with locally-owned stores in Jefferson City. Our sole focus is the satisfaction of their customers. Find out how we can help you with a custom-tailored water treatment solution to meet your exact needs today!